New Executive Director and Board Members join the WMA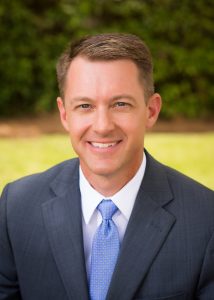 Representative Wes Allen was appointed the Resident Director for Pike County. He is a member of the Alabama House of Representatives where he serves on the Judiciary Committee, Urban & Rural Development Committee & Constitutions, Campaigns & Elections Committee, and the Energy Council. Allen previously served as Probate Judge for Pike County and is the current president of Alabama Probate Judges Association. He graduated from the University of Alabama and received his Master Degree from Troy University. Allen is a Deacon of the First Baptist Church and resides in Troy with his wife, Cae Davis Allen, and their two children.
Steve Stroud of Goshen was appointed the At-Large Director for Pike County. He a third-generation poultry and hay farmer. He and his wife of 21 years, Valerie, have one daughter, Abbigale. He serves as President of the Pike County Farmers Federation and is the District 10 Director of the Alabama Farmers Federation and Alfa Insurance. He also serves on the Board of Directors of the Goshen CO-OP and is a member and past President of the Alabama Hay and Forage Committee. He served 9 years on the Pike County FSA County Committee.
Chappy Trawick of Newville was recently appointed the Resident Director for Henry County. Mr. Trawick is a lifelong resident of Newville where he and his wife live on the family farm. They have two sons. He serves as a Board of Director for the Henry County Cattlemen's Association and is a member of the Old Center United Methodist Church.
Lisa Harris of Brantley was recently named Executive Director of the WMA. She has over thirty years' experience in the Environmental field that includes regulatory, consulting and non-profit with a heavy emphasis in Water Quality and Protection. She is an active member of the community, serving as Chair of the Crenshaw County Economic & Industrial Development Authority, Chair of the Crenshaw County Board of Human Resources, Chair of the Brantley United Methodist Church Council, member of Wiregrass RC&D Executive Council, member of the International Erosion Control Association, Association of State Wetland Managers, and involved in other volunteer efforts. She is also Certified Professional in Erosion & Sediment Control. She and her husband have a son and twin daughters.